Hon.
Ralph
Eichler
MLA for Lakeside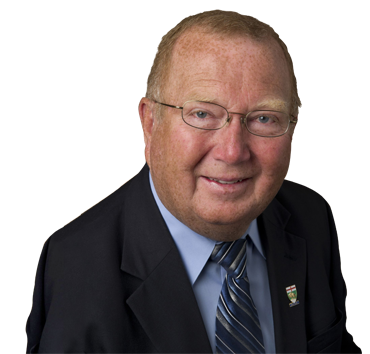 By signing up you consent to recieve electronic messages from Manitoba PC Caucus
Economic immigration program contributing to Manitoba's economy
Immigration is a key driver of Manitoba's economic growth, filling labour market needs and bringing innovation to our province. Our government is renewing and improving the Manitoba Provincial Nominee Program (MPNP) to ensure our province attracts skilled workers and business owners who can make the strongest contributions to our economy once they arrive in Canada.
This economic immigration program has greatly contributed to Manitoba's economy since it was introduced by the Progressive Conservative government in 1998, and we are now implementing higher service standards to restore its integrity. Our government is improving processing times and fast-tracking nominations for job-ready and skilled workers, including international students. From now on, all candidates who submit complete applications to the MPNP will have them processed within six months.
We are, in addition, giving the MPNP a renewed direction based on Manitoba's longtime success in attracting international students who seek to build careers in Canada. New pathways will involve partnerships with post-secondary institutions to encourage international students to choose training programs that lead to high demand jobs. More than 11,000 international students from 125 countries study in Manitoba every year, and expanding outreach initiatives for the MPNP will encourage those interested to pursue careers in our province.
Under our government, Manitoba is again open for business. Our province's labour market projects approximately 170,000 job openings through 2022, and at least 25 per cent of those openings are expected to be filled by immigrants. The renewed MPNP will attract skilled workers to become active investors building prosperous futures in our Manitoba economy.
Separately, I'm pleased with the improvements our government is making to Winnipeg hospitals and other health centres in the city. These broad changes will vastly improve the quality of care for patients and strengthen the system that provides it.
We are consolidating services at specific Winnipeg hospitals to capitalize on their strengths, so they can deliver better and more timely care with a concentration of specialized resources. These improvements, planned in conjunction with the Winnipeg Regional Health Authority, are about healing our health-care system in the city and making sure patients get the right care at the right time, and in the right place. More information is available at www.healingourhealthsystem.ca.
These changes are necessary. The previous Manitoba government threw more and more money at the health-care system but never delivered better results. This transformation
will also lay the groundwork for better management, as well as bring shorter wait times and improved service at a lower cost. We are improving patient care and creating a more sustainable health-care system now and for the future.
-Ralph Eichler, MLA for the Lakeside Constituency