Hon.
Ralph
Eichler
MLA for Lakeside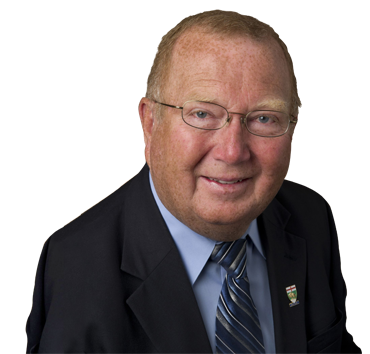 By signing up you consent to recieve electronic messages from Manitoba PC Caucus
Private Members' Statement: Dorothy Irwin
Hon. Ralph Eichler (Minister of Agriculture): American comedian George Burns once said, you can't help getting older, but you don't have to get old. This quote perfectly sums up Dorothy Irwin, who celebrated her 100th birthday on November the 22nd this past year. Therefore, I'd like to take this opportunity to speak in the House today about this very special resident of Stonewall.
Ms. Irwin was born in England, and when she was two and a half years old, she moved across the ocean to Chater, Manitoba. One year later, she moved with her parents to a farm near Warren. For most of her life, Dorothy lived in the Warren area with her parents, as well, her older sister and younger brother. After graduating, she headed to Winnipeg to find work. After a while in Winnipeg, she eventually returned to Warren to find odd jobs that would bring her closer to home.
At 23 years of age, she married Bob Irwin from Grassmere, and the couple raised three sons. Dorothy has a remarkable family, including five grand-children, five great-grandchildren.
At 100 years of age, she keeps busy by reading, doing puzzles and visiting with her family. Ms. Irwin's secret to living a long life is hard work so you never have time to get sick.
Madam Speaker, please join me in congratulating Dorothy Irwin on this noteworthy birthday and wishing her all the best in the years to come.
Thank you, Madam Speaker.
March 23, 2017