Hon.
Ralph
Eichler
MLA for Lakeside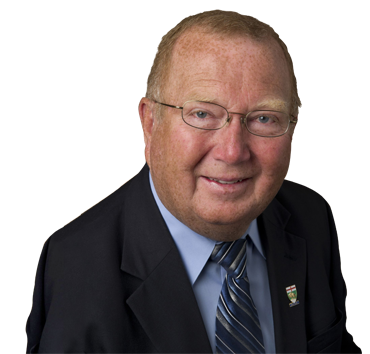 By signing up you consent to recieve electronic messages from Manitoba PC Caucus
Private Members' Statement: Ride for Wishes
Hon. Ralph Eichler (Minister of Agriculture): Madam Speaker, it gives me great pleasure today to address the Assembly on the importance of charity.
More specifically, I'd like to highlight the 17 years of dedication, hard work and successes of Charlene and Victor Dziedzic, who are here with us today in the gallery, and their commitment to this year's annual charity Ride for Wishes in support of the Children's Wish Foundation.
On May the 14th, the Dziedzics graciously hosted the 17th and final annual wish ride at their Inwood ranch. Despite the snow, the rain, horse riders and ATVs from across Canada and the United States rode miles of muddy trails. A record number of people attended the breakfast and dinner. Festivities included a game tent, bounce-a-roo, appearances by Batman and princesses, with auction prizes and 50-50 draw, all helped to contribute to the cause. Wonderful fireworks soon took over the night sky as the barn dance was in full swing.
A fun time was had by all who attended this extraordinary event that created lasting memories and friendships. It all started with 50 families and friends in 1999 and ended with about 1,500 people packing the Dziedzics' ranch. Over 60 wishes were granted with the help of countless volunteers and military people over the years.
Madam Speaker, all money raised will be donated to the Children's Wish Foundation, with the last ring–ride bringing in $51,000 and counting. Victor and Charlene Dziedzic should be showered with applause for their 17 years of dedication and incredible contributions to the foundation. It was no surprise that Charlene was named provincial Children's Wish Foundation volunteer of the year.
The Dziedzics truly made children's dreams come true. As such, I'll ask all members to join me once again in showing their appreciation for the Dziedzics as gracious volunteers and supporting the Children's Wish Foundation of Manitoba.
Thank you, Madam Speaker.
June 6, 2016