Hon.
Ralph
Eichler
MLA for Lakeside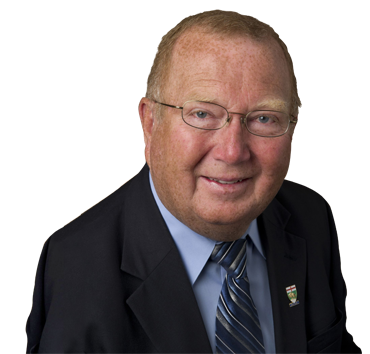 By signing up you consent to recieve electronic messages from Manitoba PC Caucus
Private Members' Statement: William Kurelek Dedication
Hon. Ralph Eichler (Minister of Agriculture): It gives me great pride to stand and recognize an internationally known and admired Canadian artist who grew up on a farm in the RM of Rockwood.
On August 23rd, 2015, a dedication ceremony for the unveiling of the William Kurelek monument took place at the junction of 67 and Highway 7. Two Tyndall stone slabs portray a reproduction of Kurelek's Manitoba Party painting and biographical plaque, and another plaque that features a collage of William's prairie-themed paintings.
The monument, four years in the making, was a vision of the Rockwood Citizens Kurelek Tribute Committee, made up of Doug Pickell, Merle and Barry Tomyk, Jean Burchuk, Cathy and Steve Kurelek, Margaret–Brenda Margetts, Michelle Schewe, Janet Meads, Marie Cosens and Roman Yereniuk.
Kurelek's eldest daughter Cathy and younger sister Nancy spoke on how the farm was hard for their father and how much this dedication would have meant to him.
During the last years of his life, his art began to reap rewards and thereafter. William Kurelek passed away on November 3rd, 1977 at the age of 50.
Sitting among more than 200 guests, the person who gave Kurelek his first break in the early 1960s, Avrom Isaacs and admirer Alfred Barr.
Following the formal afternoon speeches, a dinner was held in honour of this momentous occasion. After dinner, two documentaries about Kurelek were played.
Madam Speaker, it gives me great pleasure to pay tribute to the artist who grew up near Stonewall. This hometown artist's moment–monument will mark a new era for the property with this location.
We have with us today Chairman Doug Pickell, Merle and Barry Tomyk, Dr. Roman Yereniuk of the Centre of Ukrainian Canadian Studies, Nadia Fisher and Autumn Good. Please join me in welcoming them to the Chamber here today.
June 29, 2016