Hon.
Ralph
Eichler
MLA for Lakeside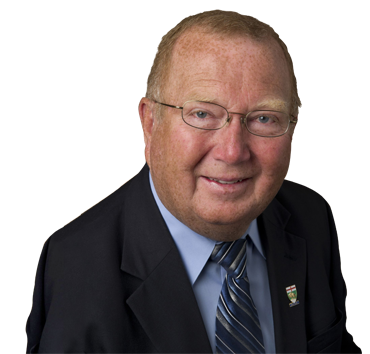 By signing up you consent to recieve electronic messages from Manitoba PC Caucus
Lakeside MLA reflects on provincial budget
Several items cropped up in the recent provincial budget that point to good news for the agriculture sector.
That's the opinion of Agriculture Minister Ralph Eichler, who serves as the MLA for Lakeside.
"There are a number of things that we ran on, and that was to fix our finances and to pay back our debt and, of course, make sure that we have the services that are important to all Manitobans, in particular for the people of Lakeside and the Interlake," said Eichler of the Progressive Conservative Party.
"With agriculture … we wanted to make sure that we start to grow the beef herd, so we've got a permanent loan program out now that will assist producers in getting finances if they need it, if they want to get into the beef business. That is a substantial operation for those that want to get into the beef business.
"Of course, we want to grow the hog business as well, which is through our red tape reduction on some of the building codes. So I think we've positioned ourselves well to be able to start to move forward to see an increase in the livestock production."
He noted that the agriculture industry produces a high proportion of jobs for Manitobans. "It's the economic engine that will continue to give and continue to help Manitobans find their life path of what they want to do," he said. "Certainly, we know that agriculture is that journey that will help us on the path to recovery."
As well, he said that the government is very proud of its grain sector. "We're providing $3 million in Going Forward 2 dollars for the Grain Innovation Hub,"he said,"and
we're very bullish about that."
In general, Eichler is pleased with the moderate approach to the 2017 budget as well as the consultation involved in the process. "The main thing is we don't want to raise taxes but we want to bring our budgets in line where we can start paying down some of our debt and get rid of the deficit. We're doing that in a moderate manner that I feel is the balanced approach, ensuring that we maintain the services and yet still be able to bring that debt down,"he said.
"So we're on that path to recovery and we feel that we're in the right place at the right time."
Tribune, April 20, 2017
By: Staff